Temporary Waiver for Animal Waste Systems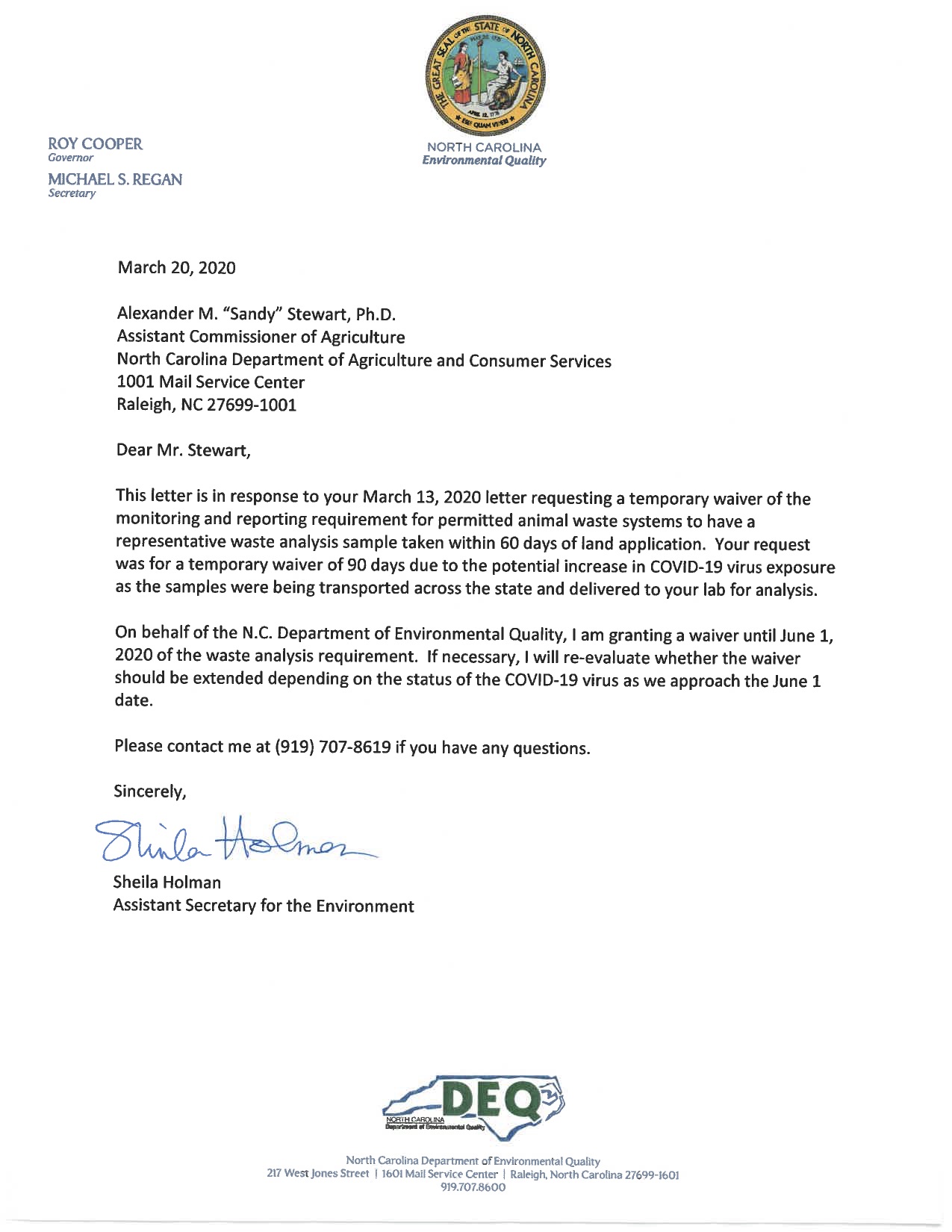 Due to the disruptions of COVID 19, the N.C. Department of Agriculture & Consumer Services has requested and received a waiver of the requirement for a waste analysis in swine waste samples taken within 60 days of land application. The request is to reduce traffic to and from Raleigh; reduce possible exposure to NCDA&CS employees handling materials; and to reduce the in-house staff in compliance with the Governor's recommendations.
The waiver has been granted until June 1, 2020.