4-H Achievement Night 2018
 4-H'ers, Leaders, and Parent : 
Pitt County 4-H will be celebrating another year of accomplishments and talent on Monday, March 12, 2018. The talent show will begin at 5:30 p.m. with the awards ceremony and dinner following at 6:00 p.m. If you would like to attend we ask that you use this link below to register. We cannot promise dinner to those who do not RSVP! 

Achievement Night 2018 Registration form 
If you have a 4-H'er who would like to perform in our Talent show please have them fill out the link below!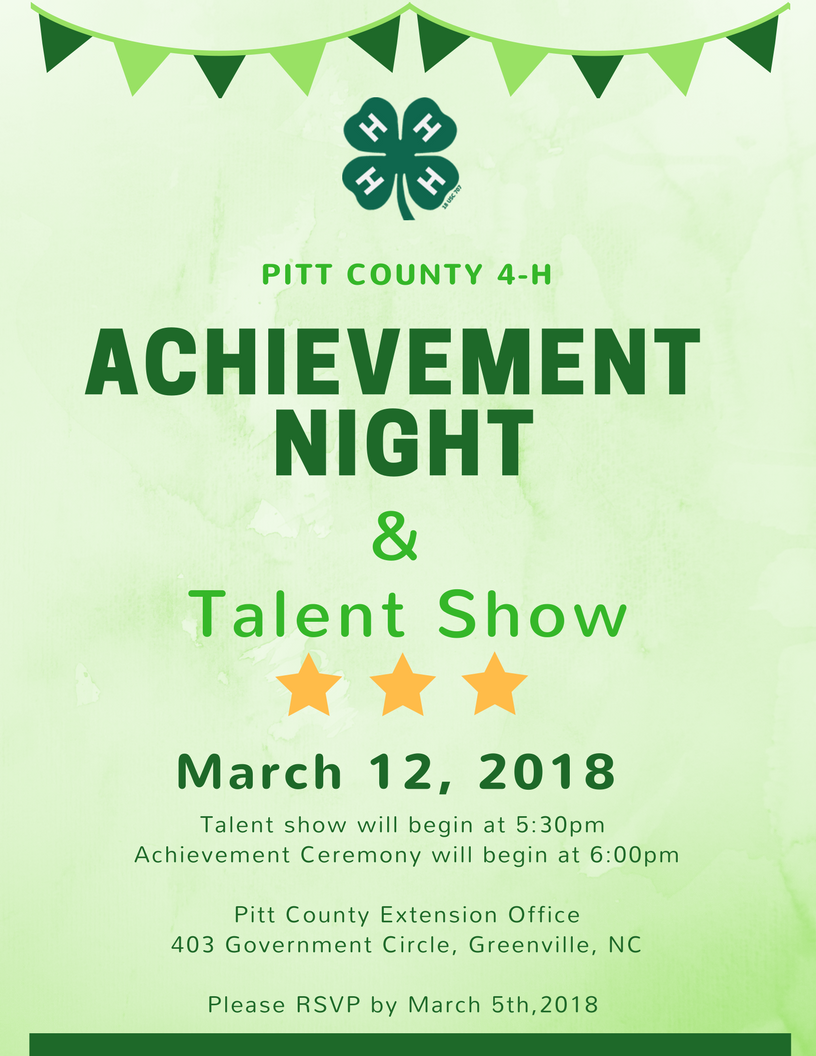 Please RSVP by March 5th for both Achievement Program and Talent Show through the links above. 
If you have any questions of concerns please contact the 4-H Office 
(252) 902-1712 or lsdail2@ncsu.edu 
NC State University and N.C. A&T State University commit themselves to positive action to secure equal opportunity and prohibit discrimination and harassment regardless of age, color, disability, family and marital status, gender identity, genetic information, national origin, political beliefs, race, religion, sex (including pregnancy), sexual orientation and veteran status. NC State, N.C. A&T, U.S. Department of Agriculture, and local governments cooperating.